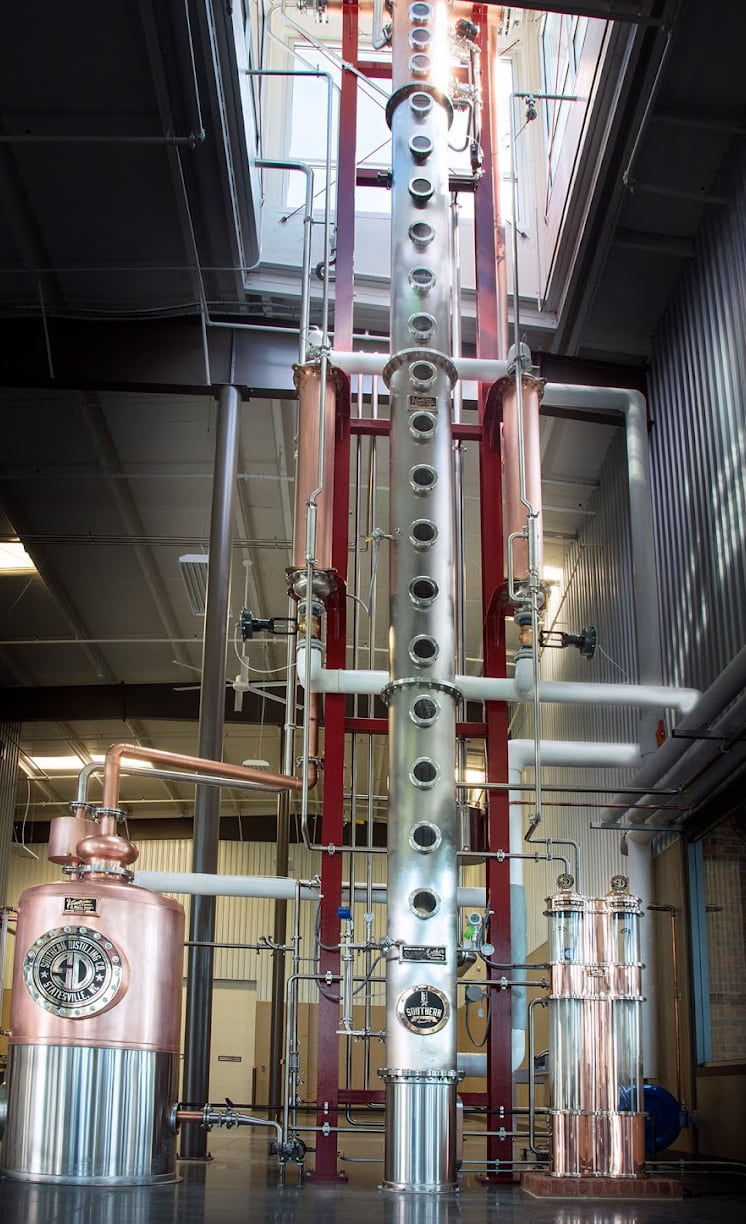 Presently, all our whiskeys are distilled from our friends at Southern Distillers. Founders Pete and Vienna Barger moved from degrees and practice in Mechanical Engineering to the art of craft distilling. Their distillery is one fo the most beautiful and innovative ever built.
The forty foot high stainless steel and copper column still at Southern Distillers.
A copper pot still system for handcrafted small batch is also on the premises.
Pete and Vienna Barger and crew offer select Contract Distilling used by Helltown Whiskey and we work in partnership to create the impressive Helltown flavor profiles for our unique Bourbon and Rye. Our whiskeys are shipped to Mt. Pleasant aka Helltown where they are bottled and prepared for shipment. Plans include a return to distilling in the Overholt family properties in the near future.